Glossary of College Terms
A  B  C  D  E  F  G  H I  J   K  L  M  N  O  P  Q   R  S  T  U  V  W  X  Y  Z
 indicates terms specific to University of New Mexico
A
Academic Advisor     An individual assigned or selected to help a student plan their course of study, select classes, and answer questions about registration and degree plans. Academic advisors help students understand their options, direct them to appropriate resources, and provide information about policies, procedures, and requirements. Usually, an academic advisor is a faculty or staff member in the department of the student's major area of study. From working with their academic advisors, students know how and where to access accurate information about college policies and requirements and they will be encouraged to make decisions supporting their goals.
Academic Year     This is the time period in which students are expected to complete their academic work each year, as defined by their school. For example, a school's academic year may be made up of a fall and spring semester, during which a full-time undergraduate student is expected to complete their coursework – usually consisting of at least 30 semester hours or credit hours over approximately 30 weeks of instructional time. Academic years vary from school to school. At UNM, classes are offered during a fall, spring, and summer semester.
Admission     Acceptance of an applicant for enrollment at a college or university.
Accredited     Official recognition that a college or university meets the standards of a regional or national association. Employers, other schools, and governments often only recognize degrees from accredited schools.
Alumni (plural), Alumna (female singular), Alumnus (male singular)     Graduates/graduate of an educational institution.
Associate's Degree     An undergraduate academic degree granted after completion of two years of study. Community colleges and career colleges generally award associate's degrees. UNM branch campuses also offer associate's degrees.
Audit     To take a class to gain knowledge about a subject, but without receiving credit toward a degree.
B
Bachelor's Degree      An undergraduate academic degree awarded for a course of study generally lasting four years. Colleges and universities generally award bachelor's degrees. A bachelor's degree is required before starting graduate studies.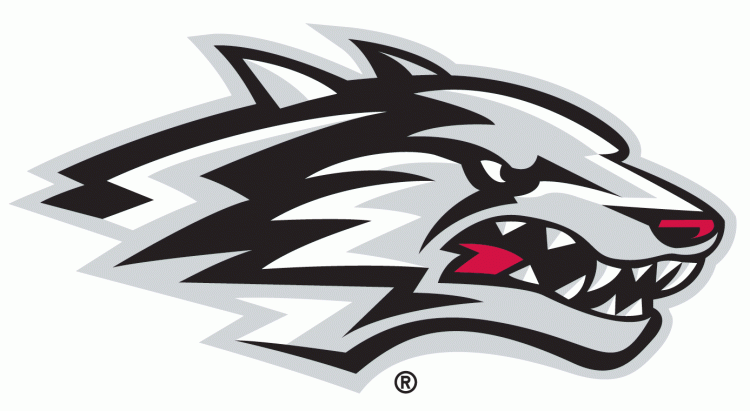 Banner ID     Also referred to as your UNM ID, this nine digit number uniquely identifies you as a student at UNM in the university's accounting and academic systems, known as Banner. This number is automatically assigned to you when you apply to UNM and a Banner record is created. Memorizing your Banner ID is a good idea as you will use it often.
Bursar     The bursar's office generates billing statements for semester tuition and fees, answers account inquiries, and processes payments and financial aid refunds. You can make payments on your account through LoboWeb, by setting up a payment plan, mailing in a check, or paying in person.
Business Casual     Unless stated otherwise (it's always best to ask!), many offices require business casual attire at a minimum.  This generally means a shirt with a collar and/or a sweater, khakis or dress pants (no jeans), and nice dress shoes. Mid-length (to the knee) skirts and dresses are also acceptable. See "dress code" below for more information.
Business Professional    This is the most conservative type of attire for the office. Generally this means business suits (nice slacks and a blazer/sport jacket that match), a tie, and nice dress shoes. A mid-length dress and jacket with nice dress shoes works too.  See "dress code" below for more information.
C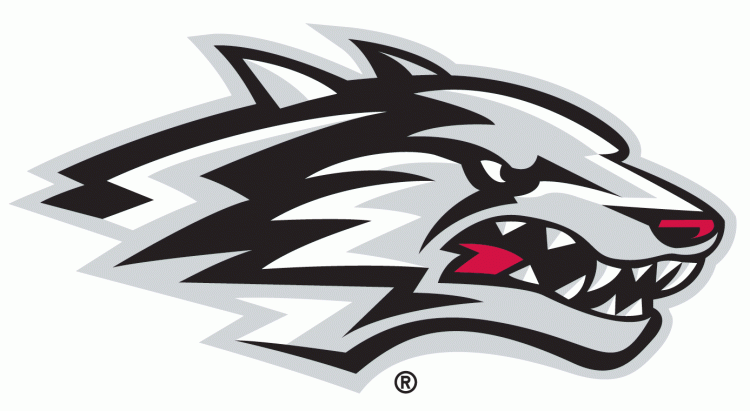 Casas     This is the abbreviated name for Casas del Rio, apartment-style accommodations on campus.
Classification     The designation used for the student's year of study in terms of progress toward the student's chosen degree – freshman, sophomore, junior, senior.
College     A postsecondary institution that typically provides only an undergraduate education, but in some cases, also graduate degrees. "College" is often used interchangeably with "university" and "school." Separately, "college" can refer to an academic division of a university, such as the College of Arts and Sciences at UNM.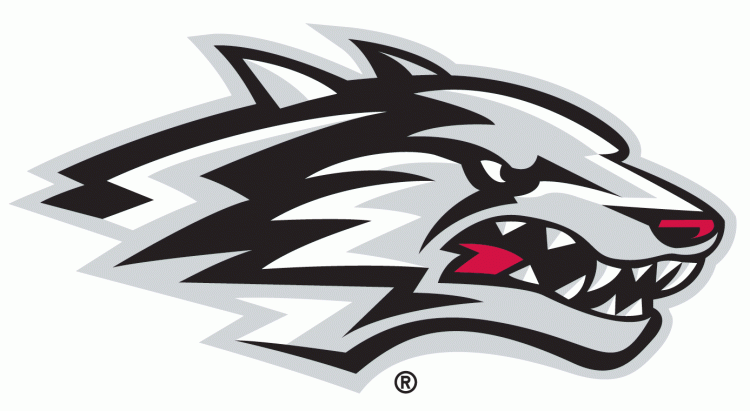 College Enrichment Program (CEP)     The College Enrichment Program provides guidance and counseling to students in all areas relevant to their persistence and success in college. CEP students reflect the UNM population and every student is eligible to receive our services. Even though we have an open door policy, CEP targets students who are first in their family to attend college, come from rural areas, or have been historically underrepresented in higher education. 

Co-requisite      A course that must be taken simultaneously with another course. For example, CHEM 121 must be taken with CHEM 121L and registration for both classes must occur at the same time.
Core Curriculum     Mandatory courses students are required to complete to earn a degree.
Cost of Attendance (COA)     The total amount it will cost a student to attend a school – usually stated as a yearly figure. COA includes tuition and fees, room and board, and estimated allowances for books, supplies, fees, personal costs, and transportation. Find out about UNM's cost of attendance here.
Course Load     The number of courses or credits a student takes during a specific term or semester.
Credits     Units a school uses to indicate a student has completed and passed courses required for a degree. Each school defines the total number and types of credits necessary for degree completion, with every course being assigned a value in terms of credits, credit hours, or units. Full-time status consists of 12 credits per semester (New Mexico Lottery Scholarship students must take 15 new credits per semester).
Curriculum     A program of study made up of a set of courses offered by a school.
D
Default     Failure to repay a loan according to the terms agreed to in the loan's promissory note. For most federal student loans, students will default if they have not made a payment in more than 270 days. Students may experience serious legal consequences if they are in default.
Deferment     A postponement of payment on a loan that is allowed under certain conditions and during which interest does not accrue on Direct Subsidized Loans, Subsidized Federal Stafford Loans, and Federal Perkins Loans. All other federal loans that are deferred will continue to accrue interest. Any unpaid interest that accrued during the deferment period may be added to the principal balance of the loan.
Degree     A title bestowed as official recognition for the completion of a curriculum. The bachelor's degree is the first-level degree granted normally upon completion of a four-year course of study in a given field. The master's degree is an advanced degree which requires at least one additional year beyond the bachelor's degree. The doctor's degree, or doctorate, is an advanced degree requiring at least three years beyond the bachelor's degree. The professional degrees of Juris Doctor and Doctor of Medicine require three and four years, respectively, beyond the pre-professional curricula. The honorary degree is bestowed in recognition of outstanding merit or achievement without reference to the fulfillment of academic course requirements.
Degree audit     A report that will tell you what classes you have already completed, what you have left to do to complete your degree, and, if you are a transfer student, the transfer credit that has been accepted towards your degree. It keeps track of all of your university, college and major requirements. UNM uses LOBO Trax and it is a self-advisement tool that will help you complete your degree objective at UNM with no hassle. Find out how to access your LOBO Trax degree audit here.
Degree plan     A degree plan is a formal statement of requirements a student must complete in order to graduate. At UNM, a degree plan helps you to build your schedule with the classes you need to earn a bachelor's degree in your major. Find the degree plan for various majors at degrees.unm.edu.
Delinquent     A loan is delinquent when loan payments are not received by the due dates. A loan remains delinquent until the borrower makes up the missed payments through payment, deferment, or forbearance. If the borrower is unable to make payments, they should contact their loan serviceUnr to discuss options to keep the loan in good standing.
Department     A division of a college which offers instruction in a particular branch of knowledge; for example, the Department of English in the College of Arts & Sciences.
Dependent Student     A student who does not meet any of the criteria for an independent student and is claimed as a dependent on a parent's or guardian's taxes.  
Double Major     A program of study allowing a student to complete the course requirements for two majors at the same time.
Dress Code     A set of written (and more often, unwritten) rules of how to dress for certain situations: school, the office, social functions, interviews, etc. Dress code also varies by location and culture; what might be business professional in one part of the United States may be considered business casual in another. Check out definitions for business casual or business professional above.
Drop     To withdraw from a course. It is important to know what the deadlines are for dropping courses throughout the semester. Visit the Registrar's website to find each semester's deadline dates.
E
Electives     Courses students can choose to take for credit toward a degree, but are not required and do not satisfy major or core curriculum requirements.
Enrollment Cancellation     The process by which a student is dropped from all their courses because, for example, a payment has not been made on money owed to the university.
Enrollment Status     Reported by the school the student attends to federal loan providers. This status indicates whether the student is full-time, three-quarter time, half-time, less than half-time, withdrawn, or graduated. Enrollment status affects when the student's loans go into repayment.
Entrance Counseling     A mandatory information session which takes place before a student receives their first federal student loan that explains their responsibilities and rights as a student borrower.
Exit Counseling     A mandatory information session which takes place when a student graduates or attends school less than half-time that explains their loan repayment responsibilities and when repayment begins.
Expected Family Contribution (EFC)     This is the number used to determine a student's eligibility for federal student financial aid. This number results from the financial information students provide in their FAFSA and represents the amount the student and/or their family are determined to be able to afford to contribute to the student's education costs.
F
Federal Pell Grant     A federal grant for undergraduate students with financial need. Grants are financial aid – often based on a student's demonstrated financial need – that do not need to be repaid. The FAFSA (see below) is used to determined Pell Grant eligibility.           
Federal School Code     An identifier the U.S. Department of Education assigns to each college or career school that participates in the federal student aid programs. In order to send FAFSA information to a school, students must list the school's federal school code on their FAFSA application. UNM's federal school code is 002663.
Federal Student Loan     A loan funded by the federal government to help pay for students' education. A federal student load is borrowed money students must repay with interest. There are several types of federal student loans, including subsidized and unsubsidized loans.
Federal Work-Study     Work Study is a need-based financial aid award. It is not a grant and it is not a loan; you work with an office on- or off-campus that will pay you directly. Your wages will not be deposited into your bursar's account like other financial aid. When the FAFSA (see below) asks if you are interested in work study, it is a good idea to say yes; you can always decline later so that money is freed up for another student who is eligible for work study. Funds are limited, so not all eligible students will receive an award. Find out more about work-study at UNM by clicking here.
Financial Aid     Money given or loaned to students and/or their parents to help pay for college. Financial aid can come from federal and state governments, colleges, and private organizations.  
Financial Aid Package     The total amount of financial aid (federal and non-federal) a student is offered by a college or career school. The school's financial aid staff combines various forms of aid into a "package" to help meet a student's education costs.
Financial Need     Financial need is the difference between the cost of attendance (COA) at a school and a student's expected family contribution (EFC). While the cost of attendance varies from school to school, a student's expected family contribution does not change based on the school he or she attends.
Free Application for Federal Student Aid (FAFSA)     The FAFSA is provided and processed by Federal Student Aid, a part of the U.S. Department of Education. Federal Student Aid provides more than $150 billion in federal grants, loans, and work-study funds each year to qualifying students attending college or career school. If you're interested in loans, work study, grants, and scholarships, you need to submit the FAFSA to determine your eligibility. For your best chances of receiving financial aid, submit your FAFSA no later than UNM's priority date of January 6. Each year you are a student at UNM, you need to fill out the FAFSA.
G
Grade Point Average (GPA)     A number representing overall academic performance. GPA is computed by assigning a point value to each grade a student earns and multiplying that by the number of credits. GPAs are used to determine a student's academic standing and are often used to determine eligibility for ongoing scholarships and grants.  Cumulative GPAs, also known as overall GPAs, are calculated with grades you have received every semester at UNM; a semester GPA is calculated with only the grades you earned in a given semester. Many scholarships consider cumulative GPAs over semester GPAs.
Grade Replacement     You may repeat a course in order to receive a better grade; a repeated course must result in an improved grade in order to replace the other. The grade replacement process, which will recalculate your GPA with the improved grade, is not automatic. You must fill out the grade replacement form online  to complete the process, which can take up to 3 weeks.  Students may only replace up to 12 credits of coursework and only one grade replacement is allowed for each course. 
Graduate Student     A graduate student is a student who has already earned their bachelor's degree and is continuing to study to earn a master's, doctorate, or other terminal degree (J.D. for lawyers, M.D. for doctors, PharmD for pharmacists, etc.).
H
Hold     A hold may be placed on your account for a variety of reasons and usually prevents you from taking action, particularly in regard to registration (add/drop classes) or receiving your transcript. Generally, a hold indicates that UNM needs you to resolve something (pay a bill, return a book), do something (orientation), or see someone (advisement) before the hold can be removed. To learn more about holds and how they can be removed, click here. 
Honors College     Many universities offer motivated and talented undergraduate students an opportunity to enroll in honors programs. In general, these programs provide their students with a challenging curriculum, smaller class sizes, more leadership opportunities in and out of the classroom, and may require adherence to certain academic standards such as maintaining a high grade point average (GPA). UNM's Honors College is open to incoming freshmen, as well as transfer, and current students. 
I
Independent Student     An independent student is one of the following: at least 24 years old, married, a graduate or professional student, a veteran, a member of the armed forces, an orphan, a ward of the court, someone with legal dependents other than a spouse, an emancipated minor, or someone who is homeless or at risk of becoming homeless.
In-state Student     A student who is attending a college or career school inside of his or her state of legal residence. UNM charges less tuition for in-state students.
Internship     An experience allowing students to work in a professional environment to gain training and skills. Internships may be paid or unpaid and can be of varying lengths during or after the academic year. You may be able to find internships through you major department or via Lobo Career Connection in the Office of Career Services.
J
K
L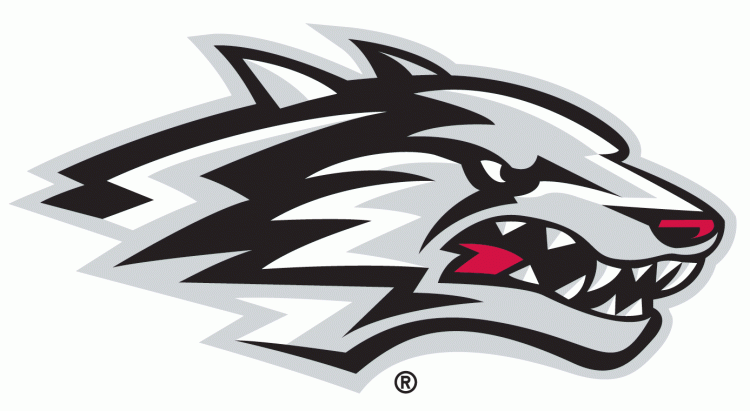 LaPo (La Posada)     LaPo is short for UNM's dining hall, La Posada.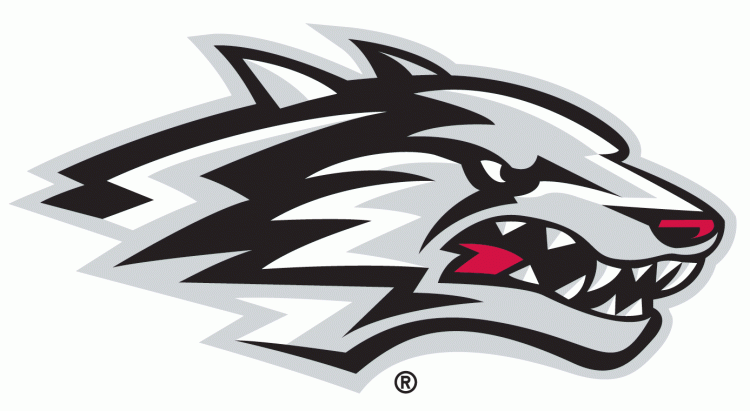 (UNM) Learn     UNM's learning management system. UNM faculty and instructors use this online environment to post information about the class, including syllabi, assignments, grades, and to provide an opportunity to interact with the class outside the classroom.
Letter of Recommendation     A letter written by a student's professor, advisor, coach, supervisor, or mentor that assesses his or her qualifications and skills. These letters are sometimes necessary for scholarship, internship, and employment applications.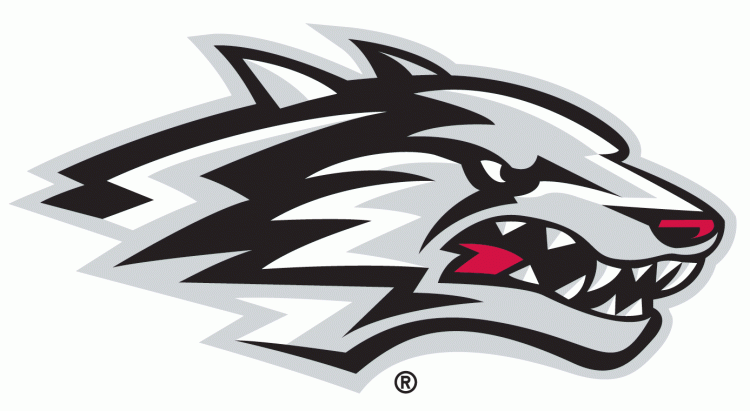 LoboAchieve     Lobo Achieve is an online platform through which you can make an appointment with an advisor of member of your support network. Instructors can also leave notes on student's Lobo Achieve accounts for advisors and other staff to follow up on (low attendance, concern about grades, etc.).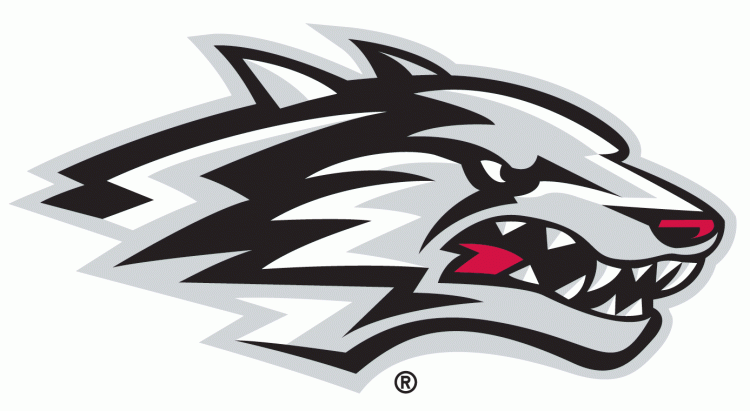 Lobo Trax     A report that will tell you what you have already completed, what you have left to do to complete your degree, and, if you are a transfer student, the transfer credit that has been accepted towards your degree. It keeps track of all of your university, college and major requirements. UNM uses LOBO Trax as a self-advisement tool that will help you complete your degree objective at UNM. Find out how to access your LOBO Trax degree audit here.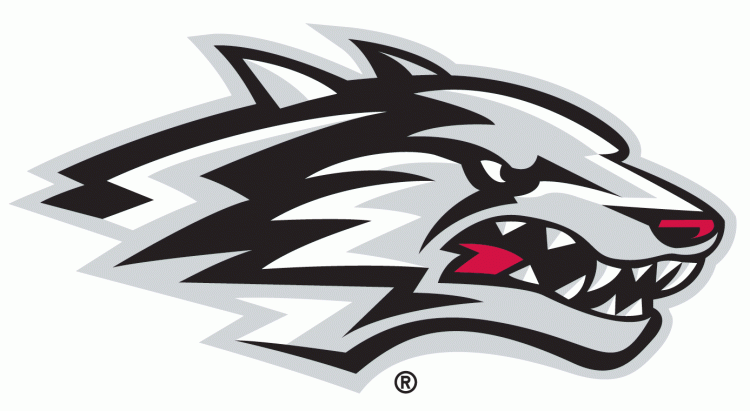 LoboWeb     LoboWeb is an online platform that allows students, staff, and faculty access to registration, financial aid, bursar, and other administrative information. Students use Lobo Web primarily to register for and add/drop classes, check administrative holds that may be placed on their account.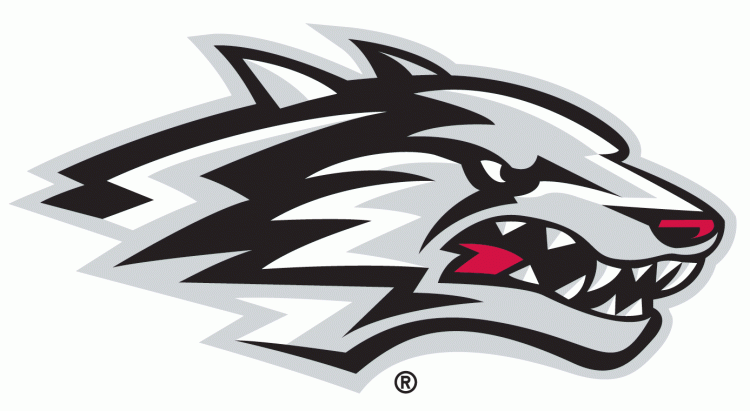 Lottery Scholarship     The New Mexico Legislative Lottery Scholarship is open to New Mexico residents who graduated from a New Mexico high school or received a GED in New Mexico and enroll full-time in a public institution of higher education in New Mexico the first regular term after their high school graduation or receipt of a GED. Students at UNM must enroll in 15 credit hours and earn a 2.5 GPA or higher in their first, or qualifying, semester. The scholarship will be awarded for the second semester of attendance and will continue to be awarded to UNM students for up to 7 semesters provided they take 15 new credit hours and earn a 2.5 GPA each semester thereafter. Read more about the Lottery Scholarship at UNM here. 
M
Meal Plan     Colleges and universities typically offer meal plans of varying duration and frequency that are available for purchase by students. UNM offers several different meal plans for both on- and off-campus students. Find out more about the UNM Dining Club. 
N
New Student Orientation     Each new student at UNM is required to participate in New Student Orientation (NSO) before registering for classes. Orientation sessions are available for traditional freshmen, older and transfer students, dual credit students, and families of new students. Most NSO sessions take place during the summer months, however there are a limited number of sessions for Spring semester starts. Learn more at nso.unm.edu.
NetID     Your UNM NetID is used to login to a variety of systems on campus, like Learn, LoboMail, LoboWeb, and LoboAchieve; it also serves as your email address. You will create your own NetID at netid.unm.edu; you will need your birthdate and social security number to create your NetID. 
O
Office Hours     Office hours are times that professors and teaching assistants set aside each week to be available to their students; days and times should be listed on your syllabus for each class. Reasons to take advantage of office hours are going in to get extra help on material covered in class, introducing yourself so that your professor/TA can put a face to a name (which can be helpful when grading time comes around!), or talking with them about how to be a successful student in the class. Successful students take advantage of office hours every semester.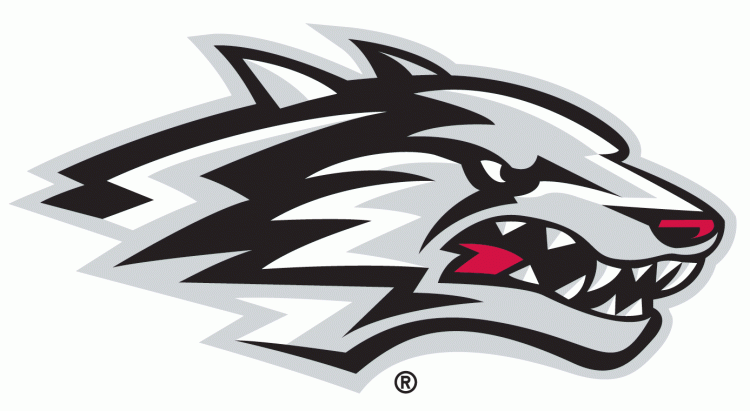 OneStop     As its name implies, this is a one stop shop for Enrollment Management at UNM. Representatives from Financial Aid, Admissions, and the Office of the Registrar are available to students from 8am to 5pm, Monday through Friday. At OneStop, you can make tuition payments, inquire about financial aid and loans, turn in forms to the registrar's (drop/add classes, grade changes, etc.), or ask questions relating to your student account.  OneStop on main campus is located in Mesa Vista Hall, directly east of the Student Union Building (SUB); the entrance is located between Mesa Vista Hall (Building #56) and the UAEC (Building #85). See this campus map for more information.
Orientation     A college or university's official process of welcoming new, accepted students to campus and providing them with information and policies before classes begin. New Student Orientation (NSO; see above) at UNM is required for all students; most students attend during the summer.
P
Pell Grant     A federal grant for undergraduate students with financial need. Grants are financial aid – often based on a student's demonstrated financial need – that do not need to be repaid.
Pre-requisite     A course that you must take before taking another in that subject. For example, MATH 121 (College Algebra) is a pre-requisite for MATH 180 (Elements of Calculus).
Priority Date or Deadline     The date by which a student's application – whether it's for college admission, student housing, or financial aid – must be received to be given the strongest consideration.
(Master) Promissory Note     The Master Promissory Note (MPN) is a legal document in which you promise to repay your loan(s) and any accrued interest and fees to the U.S. Department of Education. It also explains the terms and conditions of your loan(s). 
Q
R
Registrar     The Office of the Registrar is responsible for keeping student records and class enrollment. Questions regarding class schedules, transcripts, and other registration-related issues are usually handled through the Registrar. Get familiar with semester deadlines, student forms, and other information at registrar.unm.edu.
Registration     The process in which students choose and enroll in courses to be taken during the academic year or in summer sessions.
S
Scholarship     Money awarded to students based on academic or other achievements to help pay for education expenses. Scholarships generally do not have to be repaid.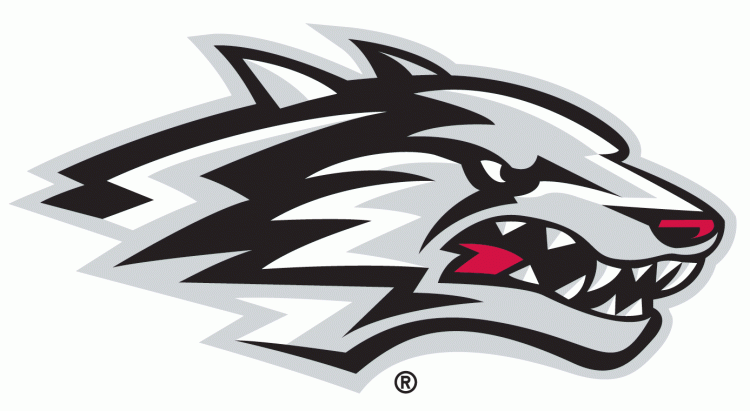 SUB     The Student Union Building, or SUB, is at the center of UNM's campus and student life. Student Activities, Student Government, and Student Group offices are located here, along with fast-food restaurants, a Nusenda Credit Union branch, meeting rooms, and the Mercado Corner Store. Find out more about the SUB here.
Subsidized Federal Student Loan     A loan based on financial need for which the federal government pays the interest that accrues while the borrower is in an in-school, grace, or deferment status.
T
Transcript     This is a student's official record of his or her coursework at a school or college. A high school transcript is usually required for college admission and for some financial aid packages.
Transfer Student     A student who enrolls in a college after having attended another college. If you or someone you know is interested in transferring to UNM, please visit the Transfer Admissions page.
U
Undergraduate Student     A college student working towards an associate or a bachelor's degree.
Unsubsidized Federal Student Loan     A loan for which the borrower is fully responsible for paying the interest regardless of the loan status. Interest on unsubsidized loans accrues from the date of disbursement and continues throughout the life of the loan.
V
Verification of Enrollment     Also known as Enrollment Certification, verification of enrollment is the process by which a student's status at a college or university is verified. This is often necessary when students are applying for loans, scholarships, or other purposes. UNM students may request verification of their enrollment at the university through the Registrar's Office or through LoboWeb; find out how by clicking here.
W
Wait List     This phrase has two meanings in the college environment. The first is in the context of admissions, in which a wait list is the list of applicants who may be admitted to a college if space becomes available. The second meaning is in relation to registration; if they class you want to take is full, you can get on a wait list for the class in case students drop the class. Find out more about course wait lists here.
X
Y
Z