What is CEP?
At the College Enrichment Program, we believe in the potential of all students and support them where they are at in both their transition and continued student experience at The University of New Mexico. We prepare students for life in and beyond college through holistic guidance and individualized attention while helping to alleviate potential challenges they may encounter during their academic journey.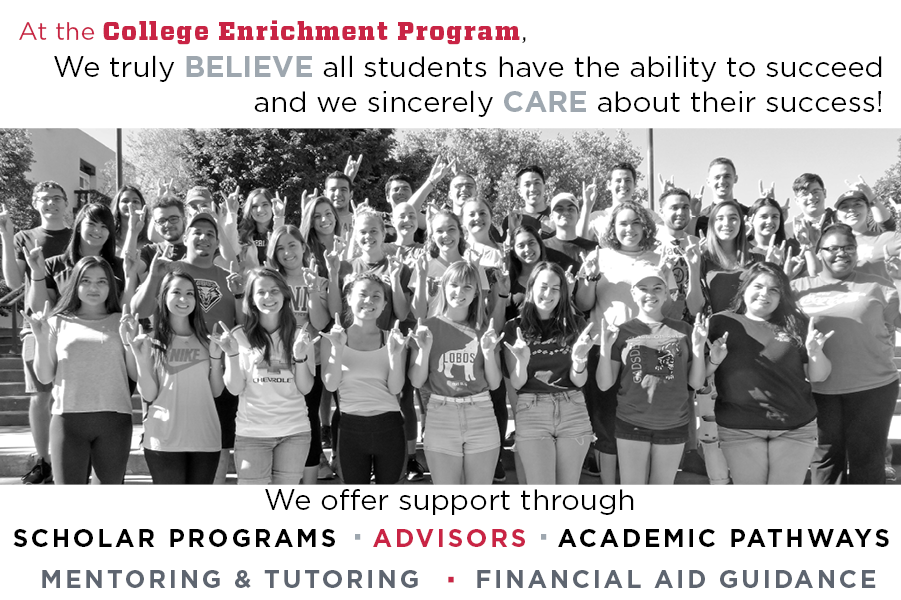 ---
Who does CEP Serve?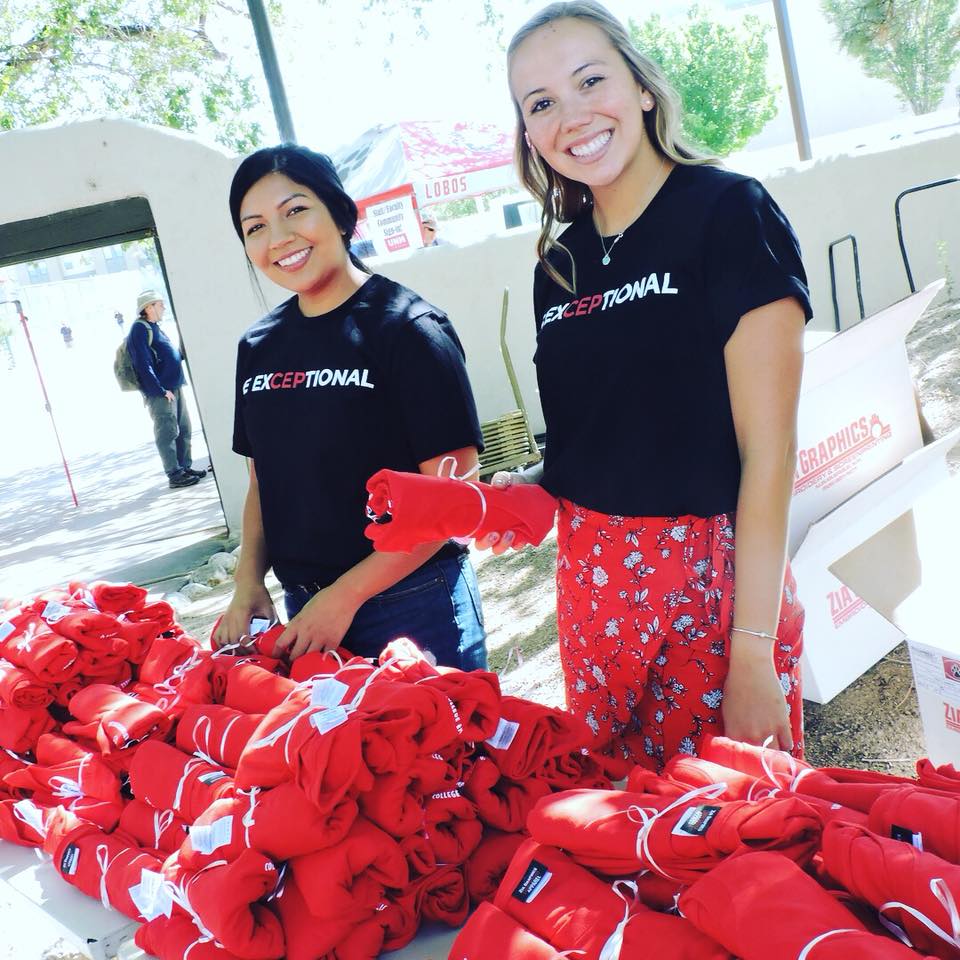 CEP students reflect the UNM student population. Every student is eligible to receive our services. Even though we do have an open-door policy, CEP targets scholars who are:
First- generation to college
Populations that are under-represented
Though the College Enrichment Program can offer students some great services, CEP recognizes student success is a university-wide effort!
---
What does CEP offer?
CEP offers support for students through a variety of programs. 
This includes: