CEP Can Help You Complete Your FAFSA
College Enrichment Program offers workshops to assist you in completing the FAFSA. These workshops are held every Wednesday starting on October 5th and run until Dec 7th, 2022. The FAFSA workshops will be offered both in-person and virtually to best accommodate your needs. 
FAFSA Wednesdays Dates, 2 pm - 7 pm:
October 5, 2022
October 19, 2022
November 2, 2022
November 16, 2022
December 7, 2022
IT'S YOUR CHOICE!
In-Person Help:
Mesa Vista Hall (Building number 56)
3 floor - Office number 3011
2 pm - 7 pm
Virtual Help:
Zoom Platform - CLICK HERE TO CONNECT
Or by going to: goto.unm.edu/askcep
2 pm - 7 pm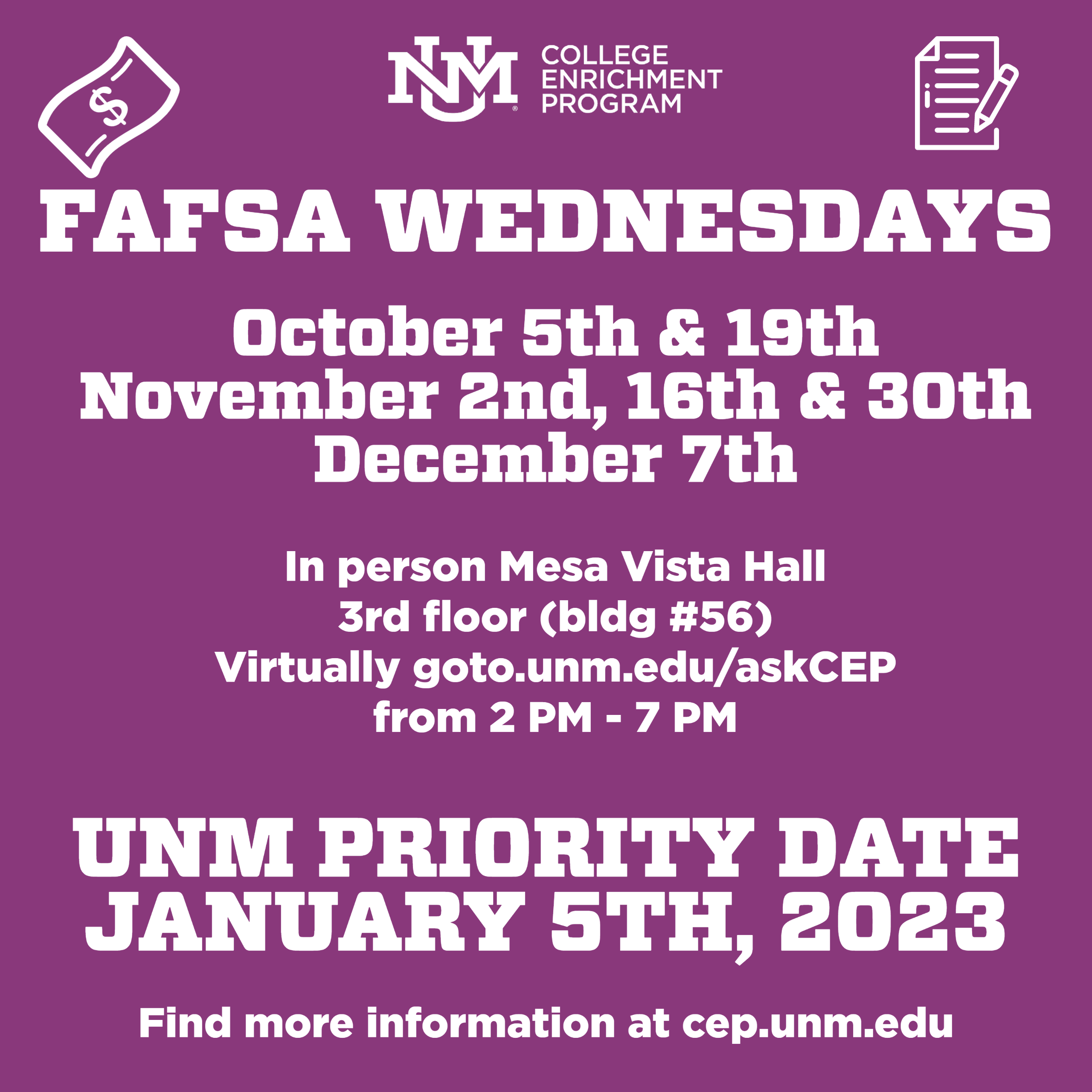 What you should bring when you come to complete your FAFSA:
If you are a dependent, be sure to bring this information for the person who claims you as a dependent, as well as for yourself:
Social Security Number(s)
Driver's Licence/ID
Records of untaxed income (if applicable)
Completed 2021 fax forms. If you have not yet completed your taxes, bring your W2's in order to assist in estimating income
Bank statements and records of investment (if applicable)
For more information about the FAFSA please contact (505) 277-5321.
UNM's NEW priority date is January 5th, 2023